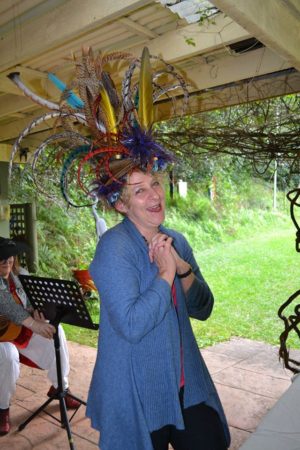 Jean Marie Visser was Tranquility High Tea Guest Artist in April.
Emilia is wearing the people's choice award won by Jean Marie from over 70 International Milliner's !!
What a lot of local talent we have on the Central Coast.
See other photos on our Artist's facebooks with people wearing Fabulous Hat.