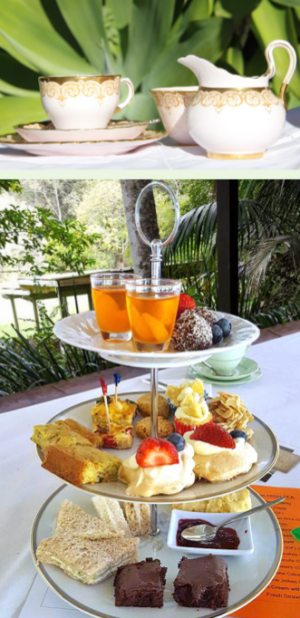 Warm weather for our April High Tea with BYO Hat if you feel inclined as our Guest Artist is local Milliner and our Theme is HATS!!
Artistic Heads get together for some yummy food – live music & immersion in Nature. Except for Special Mothers Day 11- 2 on 14th May this is our Last High Tea until after WINTER.
Hope you can make it to explore our Rainforest walk and Sculpture Trail before your High Tea with Emilia Krumm this Sunny Sunday 30th April at 2pm.