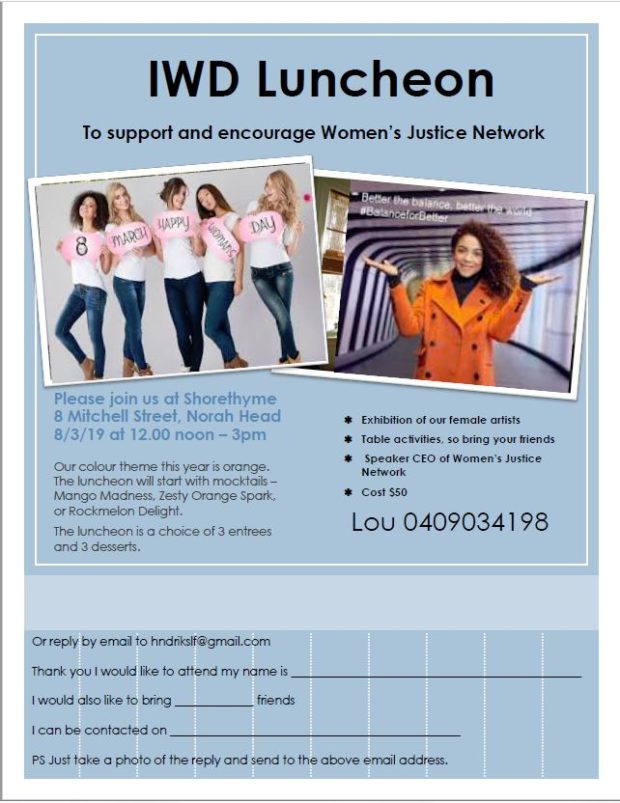 International Woman's Day
Supporting Women in their Wellbeing with Creativity,Arts,Health,Community,Business & MInd Body Spirit for : Balance for Better theme in 2019.
Come along and support our local Artists, Gallery/Business with good food and people too!
Join Forest of Tranquility Creative Wellbeing group on their excursion off site to celebrate IWD.
Bookings essential, Phone Lou 0409 034 198 or email hndrikslf@gmail.com
Full details in PDF FLYER